Posted by the dood on Sunday, April 5th, 2009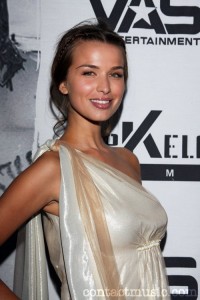 Tahyna Tozzi, who is well known to Australian fans of the show, Blue Water High, will be playing Emma Frost in the May 1st release of the X-men Origins: Wolverine. In the movie, Emma (Tozzi) and Cyclops share a "moment", which is appropriate since they are love interests later on in the X-men series.
At any rate, Tahyna Tozzi is one smoking hot girl. The 22yr old Model and Actress has a sister, Cheyenne who is also an Actress. She is from Australia and hopefully, she will be in a lot more shows. Emma Frost, who she plays, is also know for her slinky outfits in the comic, so maybe she'll bring some of that to the big screen!