Posted by the dood on Wednesday, January 23rd, 2008
Get one of the studded numbers from Great China Wall… This bad boy costs $1649: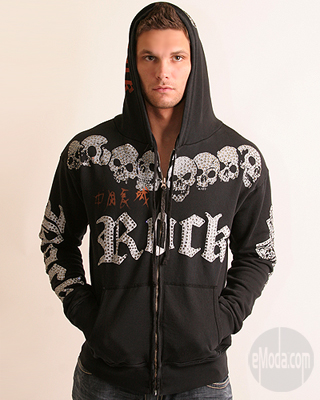 Thanks to Frank for the heads up on this one. Available at emoda.com if you're rich enough. The Great China Wall Rock Crystal Hoodie. Limited edition hoodie with swarovski crystal, all hand made. It's a pretty sick looking peice of kit, but a little too rich for my blood.