Posted by the dood on Saturday, May 26th, 2007
Well, not revisted by me, but revisted since its such an old player that I'm just now discovering. I've never really had the opportunity to listen to Krell source components, but I've heard plenty of Krell preamp and amps. Very nice peice of kit, Krell makes. Over the last week I've had the chance to listen to a Krell KAV-300CD, and wow! It blew my socks off! Old technology, maybe, but this thing sounds incredible!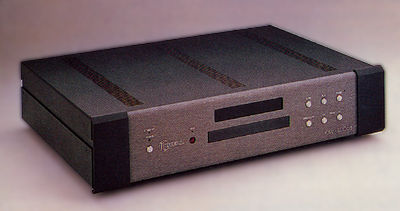 I listened mainly to female vocals and kept my ear on the depth of the soundstage and the separation of instruments… as these appeared to be the strong points of the Krell. It had this unique ability to completely capture my attention unlike any other source I've heard in my system. Admittedly, I haven't tried as many as I probably should have… but I have had my share of good ones such as the Benchmade DAC-1.
This CD player recently had the laser replaced as well, so its good as new. The Presence of Hayley Westenra's voice is absolutely phenomenal, and each instrument was audible, unlike so many players before that seemed to jumble them up. I always thought it was the recording, but now I realize it is the source. So when I return this player, I'm going to have to find myself something that is comparable! who knew borrowing equipment could be that pricey!!!