Posted by the dood on Wednesday, February 11th, 2009
There are a few hidden gems in the world of audiophile mystique, and many of those gems come from China, usually under-marketed and under-prestiged. One of these brands that has consistently put out top notch products is Jungson. In particular, their Solid State and Hybrid Amplifiers are exceptional performers, and at very reasonable prices. A few years ago, Jungson decided to release a series of speakers as well.. which they call the BD, or Beauty Deity speakers. The ones I picked up are the BD-1 speakers, and they are very exceptional speakers given their modest price.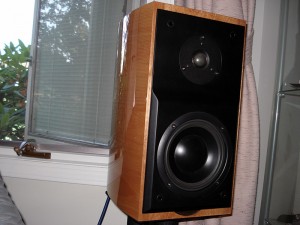 As you can see, the lacquer finish on the wood veneer is beautifully done, with thick solid cases, weighing almost 30lbs per speaker. Not bad given that they are 6.5″ woofers i a two way bass reflex design. I also picked up the custom stands which are very good, and match the speakers perfectly.
Trebles are extended, but not too much so, with a lush full bass that is not too boomy, as I experienced with the Aurum Cantus Leisure II SE's. These speakers are a bit harder to drive, and require a decent amp. Specs recommend 20-200W, but I am feeling that they do better around 75W+. I felt they were performing best with the Jungson Amplifier that pumped out 120W, as weaker amps can sound thin.
The tweeter and driver on these speakers are from Morel, and a perfectly matched. Not for a second is this speaker fatiguing to listen to, quite the contrary I find it very engaging and realistic in it's presentation of the female and male vocals, especially. Again I have to comment on the Bass.. it is extremely detailed and tight for such a small speaker.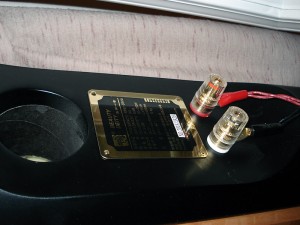 5 way binding posts on the back are quality, and the overall construction completely belies its cost. It still blows my mind how good the stuff out of China is for the money. Not that everything from China claiming to be HI-FI is great, but I would have to say most of it is very impressive, and none of it is poor value. Jungson is a company worth taking a look at. These speakers won't replace your Sonus Faber, but they will give them a run for their money!
Specs:
Frequency Range: 40hz – 30khz
Impedence: 8ohms
Efficiency: 85db
Weight: 13kg/speaker