Posted by the dood on Friday, March 27th, 2009
Bad Boy Goaltender Ray Emery of Ottawa has had his white Hummer seized by Police as charges of Stunt Driving are being tossed around.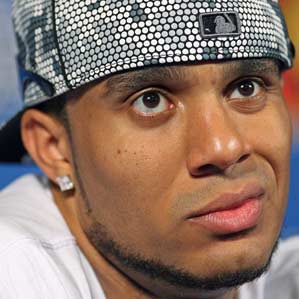 Ray Emery, known as the Dennis Rodman of Hockey, was put on waivers by Ottawa last July (2008) and was picked up by Russian team Atlant Mytishchi for a 2 Million dollar one year contract. Ray's Stanley Cup start was year was not what the Ottawa Senators were looking for unfortunately.
Ray Emery has what I like to call Vin Diesel complex. He thinks he's Vin Diesel from XXX, the invincible stunt man who can get away with anything… unfortunately this is reality, and Ray's just another fairly talented hockey player that will probably be known more for his antics than his talent, which is wasted on maintaining his bad boy image.