Posted by the dood on Friday, August 14th, 2009
After seeing this Miracle Fruit or Miracle Berry mentioned on a CSI Episode at least a year ago, the idea of a berry that changes the way your palate perceives tastes of food has intrigued me. I enjoy food very much, and being able to suck on a lemon and have it taste like sweet lemonade sounds so cool!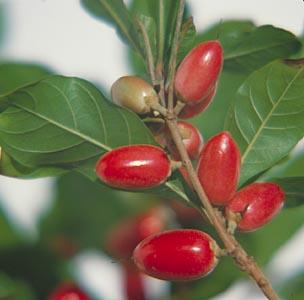 So yesterday on the Kid Carson radio show on the way to work, the crew there ordered some freeze-dried MiracleBerry and actually tried drinking strange things on the air while under it's influence. It worked! So I found the link to the place they purchased their Miracle Berry from and I ordered a 2g pouch of it as well. I'm quite excited to try out this stuff, and I will keep you guys posted!
I purchased it here:
http://www.miracleberry.co.uk/