Posted by the dood on Tuesday, August 25th, 2009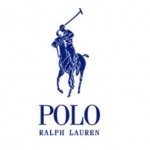 The Bay in Canada is now carrying the Polo by Ralph Lauren line of cothing throughout all their stores. This is a SIGNIFICANT step for the Bay as traditionally they have only carried clothing from Ralph Laurens cheapest lines such as Chaps and Lauren Green Label. While the Polo Blue Label line is not their top tier, it is still a bona fide luxury brand, with much brand awareness and iconic status.
This will start to bring the Bay just a little bit closer to the department stores of US fame such as Nordstroms, Saks and Neiman Marcus… but they are still far from that.