Posted by the dood on Tuesday, January 12th, 2010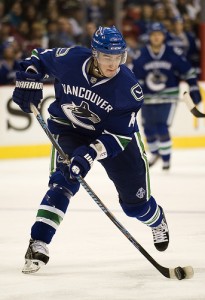 I'm a 100% Canucks fan, but while this kind of politics probably happens all the time in hockey, I'm surprised that it has come out this way. It makes the Canucks seem like sore losers, and while its agreeable that most people that watched the game would agree that some of those calls were questionable, this is not the first time this has happened.
I wouldn't be surprised if that kind of thing happened all the time, and I just accept it as part of the game. You get a free power play in one game, and you lose it in another.. its just luck that determines which one hurts or helps you more. However, I do agree that openly telling players that you are getting back at them is not a good thing. It makes them and fans lose faith in the officiating system.
Even made it on ESPN:
http://sports.espn.go.com/nhl/news/story?id=4818137