Posted by the dood on Thursday, February 25th, 2010
Its obviously not just me who thinks this.
But after Evgeni Plushenko lost to American skater Evan Lysacek and awarded himself a "Platinum Medal", you have to wonder how long a sore loser can keep playing games like that.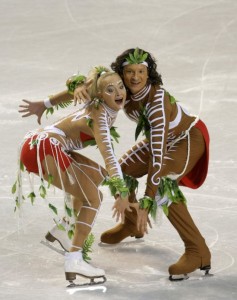 Then the Russian Maxim Shabalin got a Bronze medal for a routine that was definately a league below both the performances of Canada and the US, who received Gold and Silver respectively, complains that the Canadian team was "too technical" and not really dancing. Then what about their 'dance' mocking the First Nations people?
Now after watching the entire series, I felt that the two true standout performers were Canada and the US, and they were really the only two contenders for Gold. I think the Russians were lucky to get bronze, to be quite honest.