Posted by the dood on Monday, November 2nd, 2009
Lately I've been craving some real fresh made popcorn in a pot. I decided to make some because that stuff is always tastier than microwave popcorn, and you can mix in a caramel/sugar sauce and bake them so its super tasty.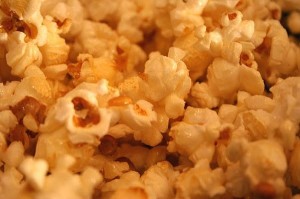 I'm not always into making my own stuff from scratch, but this is good stuff. Try it!
I used this Kettle Corn recipe.