Posted by the dood on Friday, January 3rd, 2014
Penhaligon's Blenheim Bouquet After Shave Splash
Product: After Shave Splash
Size: 200ml
Origin: Made in UK
Price: $150.00
Price per ml: $0.75
Penhaligon's Blenheim Bouquet might just be my favourite scent in the world, so please bear that bias in mind when reading my review. Obviously all reviews are based on opinion, but I want to first say upfront that I love this scent, and it's my favourite aftershave product I own. Having said that, lets see what makes this high-end after shave so good.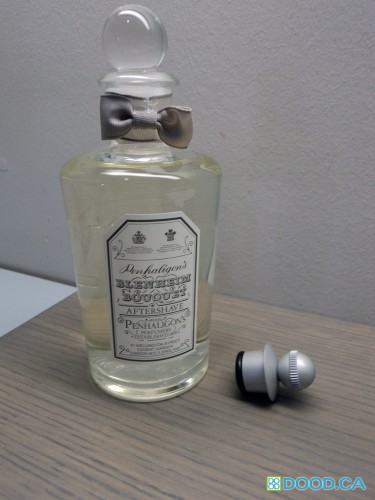 100% British to its core, Penhaligon's makes no apologies for its British heritage and refers often to its beginnings in 1870. Additionally, Penhaligon's also features its two Royal warrants very prominently, proclaiming its validation by British Royalty. All this of course is just marketing, and has little to do with how good the performance and the scents are. For that, we'll just have to try this stuff out!
Penhaligon's Blenheim Bouquest comes in a very thick cardboard box that slides open in two parts (not pictured here), and is probably one of the nicer packages that I've ever seen, especially for after shave. Note that Penhaligon's is a perfumer first and foremost, so their tendency is to feature scent first, and the scent here truly is the real reason one would pay anywhere near this price tag for after shave.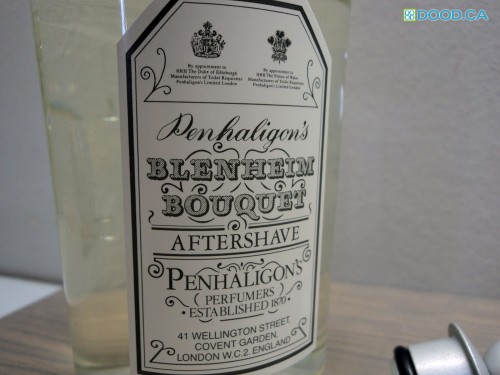 The main working ingredients here for the Aftershave are the Alcohol, Glyerin and Menthol, common with most alcohol-based after shaves. As such, this performs just as good as most standard alcohol-based aftershaves with Glycerine and Menthol. The amount of menthol in Blenheim Bouquet is not overwhelming like it is with some stronger after shaves, but just enough to give a bit of tingle.
This is the scent profile of Blenheim Bouquet:
Head Notes: Lemon, Lime And Lavender
Heart Notes: Blenheim Bouquet has no heart notes
Base Notes: Pine, Musk and Black Pepper
I personally love the smell of this stuff.. it hits hard with citrus, almost like a lemon drop, then slowly dries down to a peppery pine smell, with a hint of citrus still remaining. A fanastic scent that is unique and while over 100 years old, still smells current and relevant.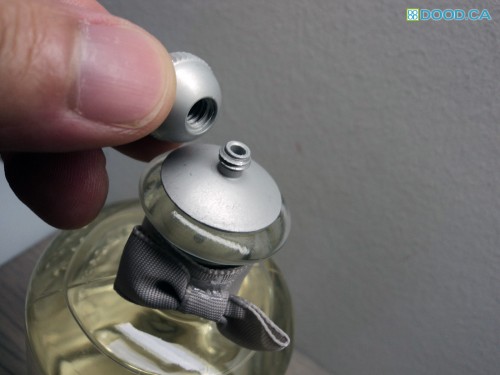 Overall, this is my favourite alcohol after shave splash on the market. I'll freely admit that it is mostly because of the scent, but the performance is on par, neither worse nor better than most I've tried such as DR Harris or Proraso. It doesn't have the menthol kick that Proraso or Alt Innsbruck have, however. A solid performer that you will thoroughly enough if you like the scent.
Scent: 10/10



Moisturizing: 7/10



Performance: 8/10



Packaging: 10/10



Value: 3/10



Overall: 10/10


Ingredients:
Alcohol denat., Aqua, Glycerin, Parfum, Limonene, Cetrimonium chloride, Linalool, Menthol, Geraniol, Citronellol, Citral, Farnesol