Posted by the dood on Tuesday, September 3rd, 2013
Ace shaving is another contender in the Shaving Brush knot arena, and while doesn't have as many followers as The Golden Nib, is still a respected and popular source of shaving brush knots. I'm not sure if Ace Shaving is a manufacturer and distributor or just a distributor of knots like TGN. However, Ace Shaving's knots do all appear to be from the same factory as the base plug looks the same on all of them, unlike The Golden Nib who sources from several different manufacturers. Ace Shaving has a much more limited selection of hair grades as well as knot sizes, but I have heard that they may be expanding.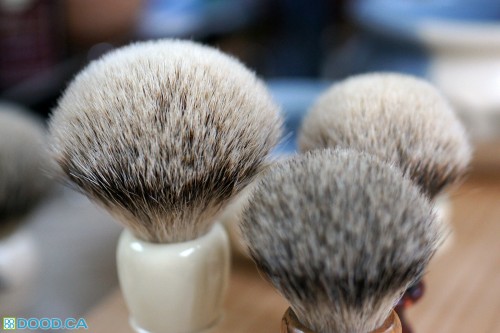 I have not bothered with any of the lower grades of hair from Ace, but have bought and tried out the Best, Finest and their Silvertip as well as their Extra Density Silvertip. Here are my reviews and I will be adding more as I try them out.
1. Ace Shaving Extra Density Silvertip Badger 24mm Shaving Brush Knot Review
2. Ace Shaving Finest 2-Band Badger 24mm Shaving Brush Knot Review
3. Ace Shaving Best Badger 21.5mm Shaving Brush Knot Review